Ball Gage Key Ring Set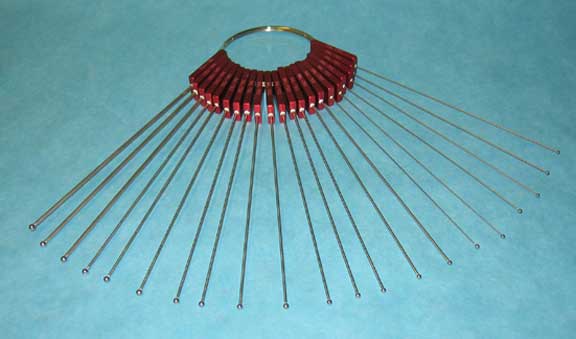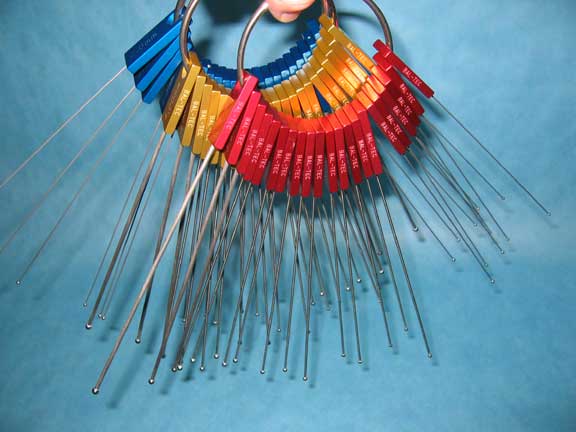 The balls on this gage set range from 2.0 mm ( 0.07874" ) to 3.4 mm ( 0.1260" ) in increments on 0.1 mm. They are used by an auto manufacturer to check the fit of auto doors. These gages are also referred to as "Gap Gages", "Gap Gauges", "Para-check gages" or "Parallel Checking Ball Gage."
Each gage with a stem costs $39.00.
Back to Ball Gages Page